Agenda
When, Where, Who?
Dec 5-7, 2018

UC Berkeley
Berkeley Institute for Data Science (BIDS)
190 Doe Library
Berkeley, CA 94720

Building Map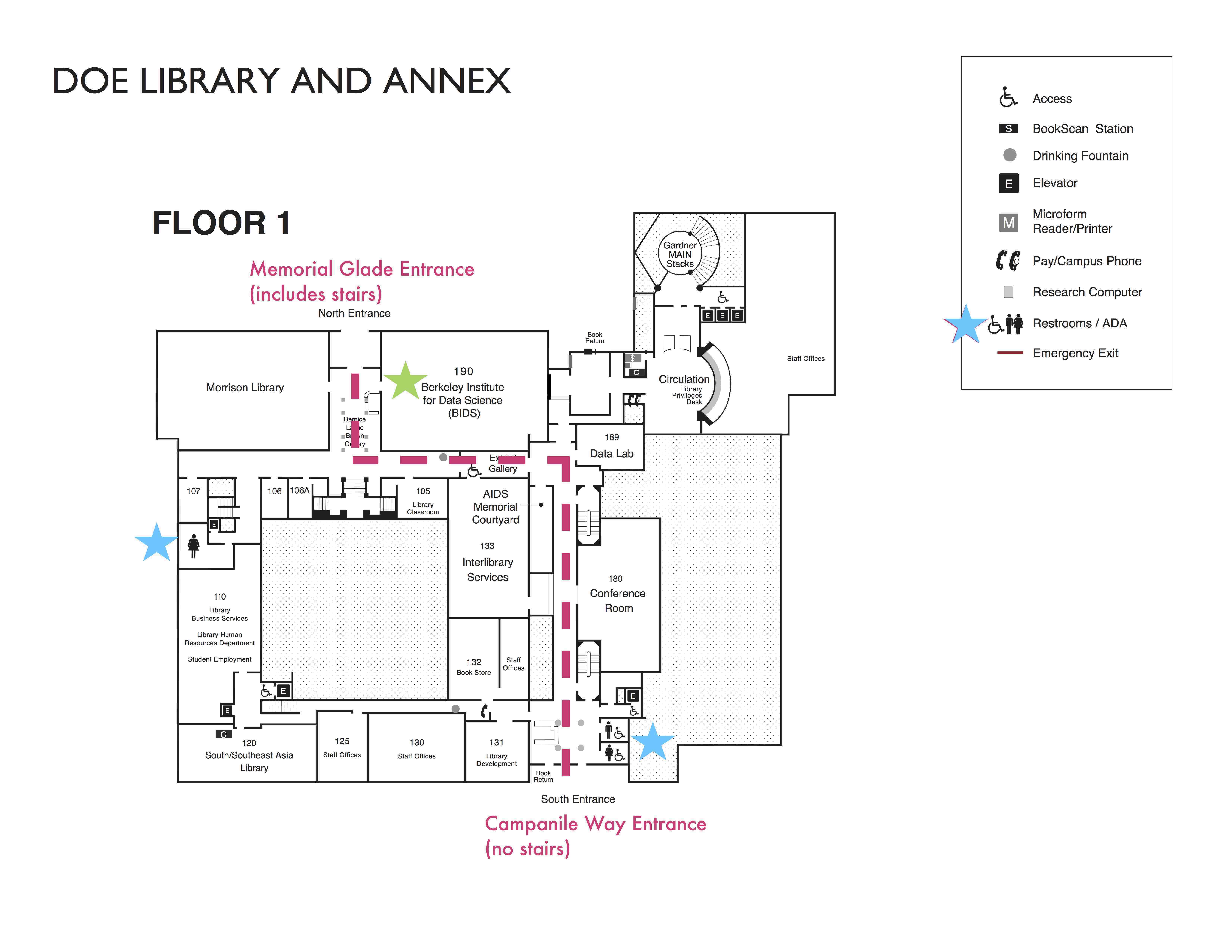 Parking
Directions to the UC Berkeley campus and Doe Library
Public parking lots near the Berkeley campus allowing all-day parking
Note that visitor parking around the Berkeley campus is very limited, and most street parking is only 2 hours. We recommend taking public transportation if you can, otherwise please research the options below in advance and leave extra time.
Telegraph Channing Garage

2450 Durant Avenue, Berkeley (between Dana St and Telegraph Ave)
510-843-1788

Douglas Parking LLC - B7 Garage

2304 Bowditch Street, Berkeley (between Bancroft Way & Durant St)
510-548-2357

Oxford Garage

2165 Kittredge St, Berkeley (between Shattuck Ave & Fulton St)
Berkeley, CA 94704
510-843-1788
---